Gorgeous autumn inspired bouquets, homegrown flower centerpieces, a nature theme with pops of color, and two people anxious to start the rest of their life together.
Maddie & Nathan are married!! 🎉 Not only was their wedding a noteworthy day for the newlyweds, it was also Maddie's parent's 33rd wedding anniversary. The same pastor that married Maddie's parents officiated Maddie & Nathan's ceremony too, how sweet!
It was a rainy October day in Grand Valley, PA. Maddie & Nathan celebrated on the beautiful grounds of Wesley Woods and thankfully the rain held off for most of the day! Originally, the ceremony was to be held outside, but due to rain, they moved the ceremony inside to the beautiful chapel on the grounds.
Maddie and Nathan met through a co-worker and the rest, as they say, is history! They work and live together in Erie, PA, Maddie is a Chemist and Nathan is a Software Engineer.
You'll notice Maddie and Nathan's special cake topper - they both love cats and wanted to incorporate their cats on top of their wedding cake! As a cat lover myself, I was so excited to see barn cats running around all day (they even escorted me from my car to the reception hall, lol!). The cats almost stole the spotlight but it was hard to compete with such a beautiful wedding!
Thank you for asking me to be a witness to your wedding day! Congrats, Mr. & Mrs. Groover! ❤️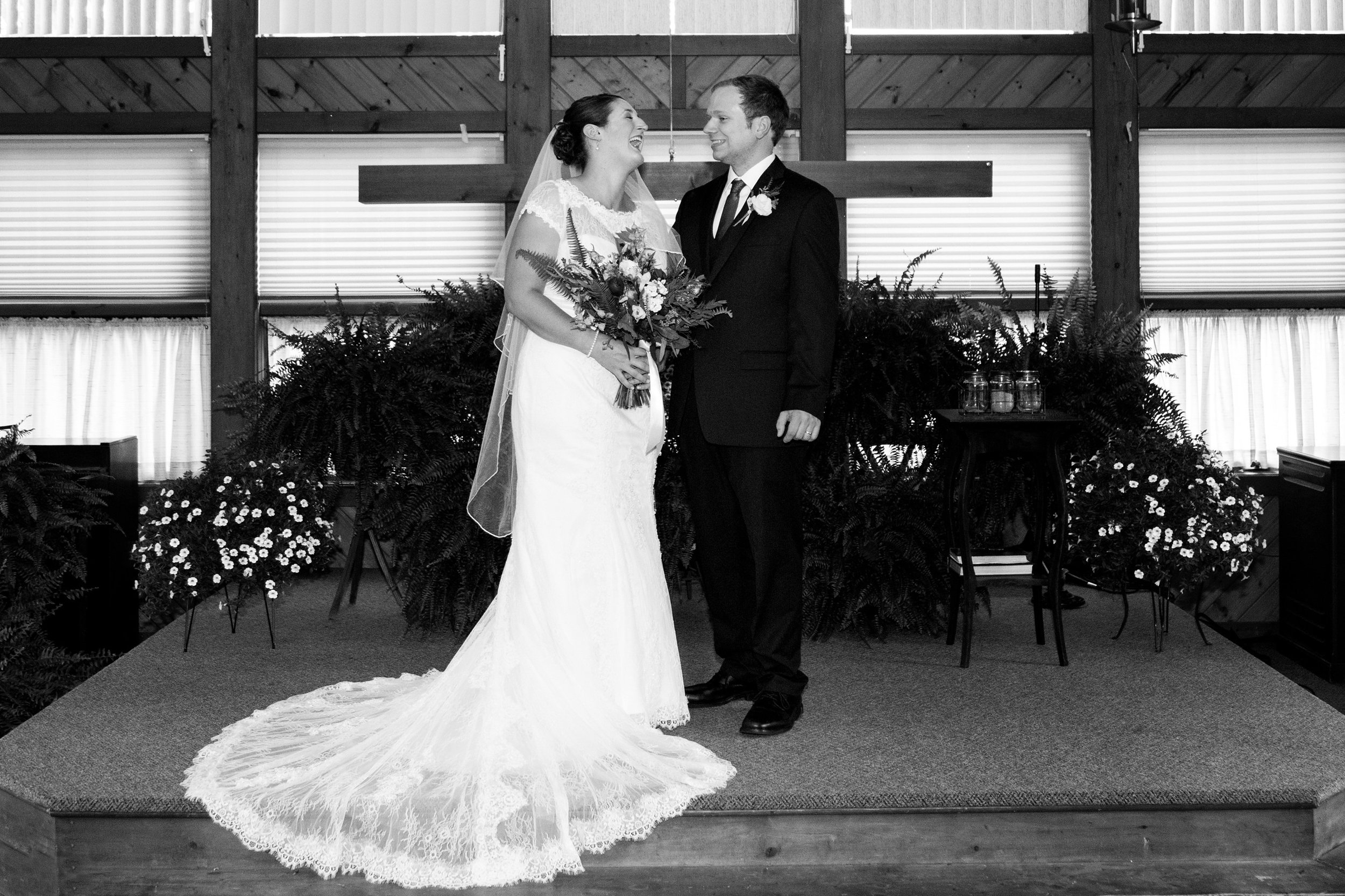 Venue & Catering: Wesley Woods Methodist Camp
Hair: Vanessa Humphrey at Tammy's Hairitage
Makeup: Miranda Kibbey and Jennifer Merchant
Second Photographer: Tara Petro
Cake: International Bakery, Erie, PA
Florist: Acorn Acres Floral Design, Phyllis Rapp
Officiant: Bruce Davis
Special Decorations: Marie Crist (Bride's Grandmother) made reception decorations, Nick Kibbey, Kevin and Kim Hoover, made the wedding favors
DJ: Brian Silvis