We rang in 2017 celebrating Ashley & Tyler's New Year's Eve wedding! 🎉 What a perfect way to wrap up 2016 with such a sweet couple.
When Ashley & Tyler were younger, their parents were best friends so they first met 15 years ago and have been friends ever since. Throughout the years, they had several "crushes" on each other, but they didn't start dating until 2015. While they were dating, Ashley was in college and Tyler was in the military so their entire relationship was long distance, they only got to see each other every couple months for a about a week at a time! Six months after they started dating, Tyler proposed so they could be together everyday once they got married. Then only a year later, they got married and couldn't be happier! These two have started their life together in North Carolina where Tyler is serving our country. Thank you for your service, Tyler!
It was a snowy day in Warren, PA, and I loved all of the Christmas decorations that sneaked in to some of the photos. Pinecones for the Junior Bridesmaid to carry down the aisle, EcoFlower bouquets (These are so neat! If you've never seen them, check them out!), a wintery color scheme, and a sign that read "This is how our story begins" were the perfect special touches
Friends & family joined Tyler & Ashley at Warren Alliance Church for a beautiful ceremony and a lively reception at the Pleasant Social Hall. Guests were shaking their tail feathers long after Ashley & Tyler made their exit!
If Tyler & Ashley's wedding day wasn't already sweet enough, they had PIZZA DELIVERED TO THE RECEPTION. Yup, I was a happy camper. (Can you say #weddinggoals?)
I'm thrilled that these two can finally see each other every day after sustaining a long distance relationship for the entire time they were together! Wishing you two nothing but the best!
Thank you for choosing me to capture your beautiful wedding day! Congratulations to Mr. & Mrs. Hoffman! 💕🎉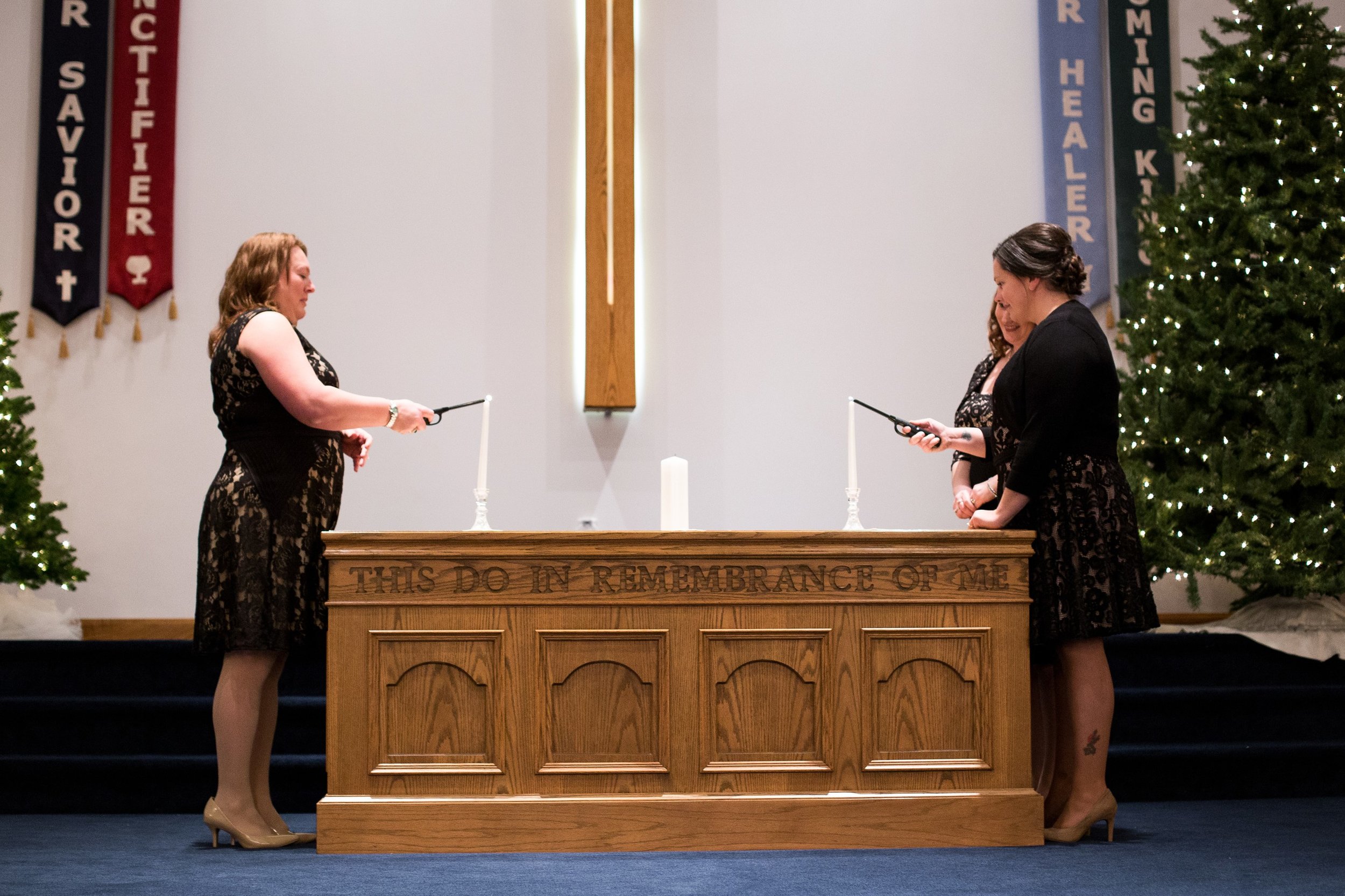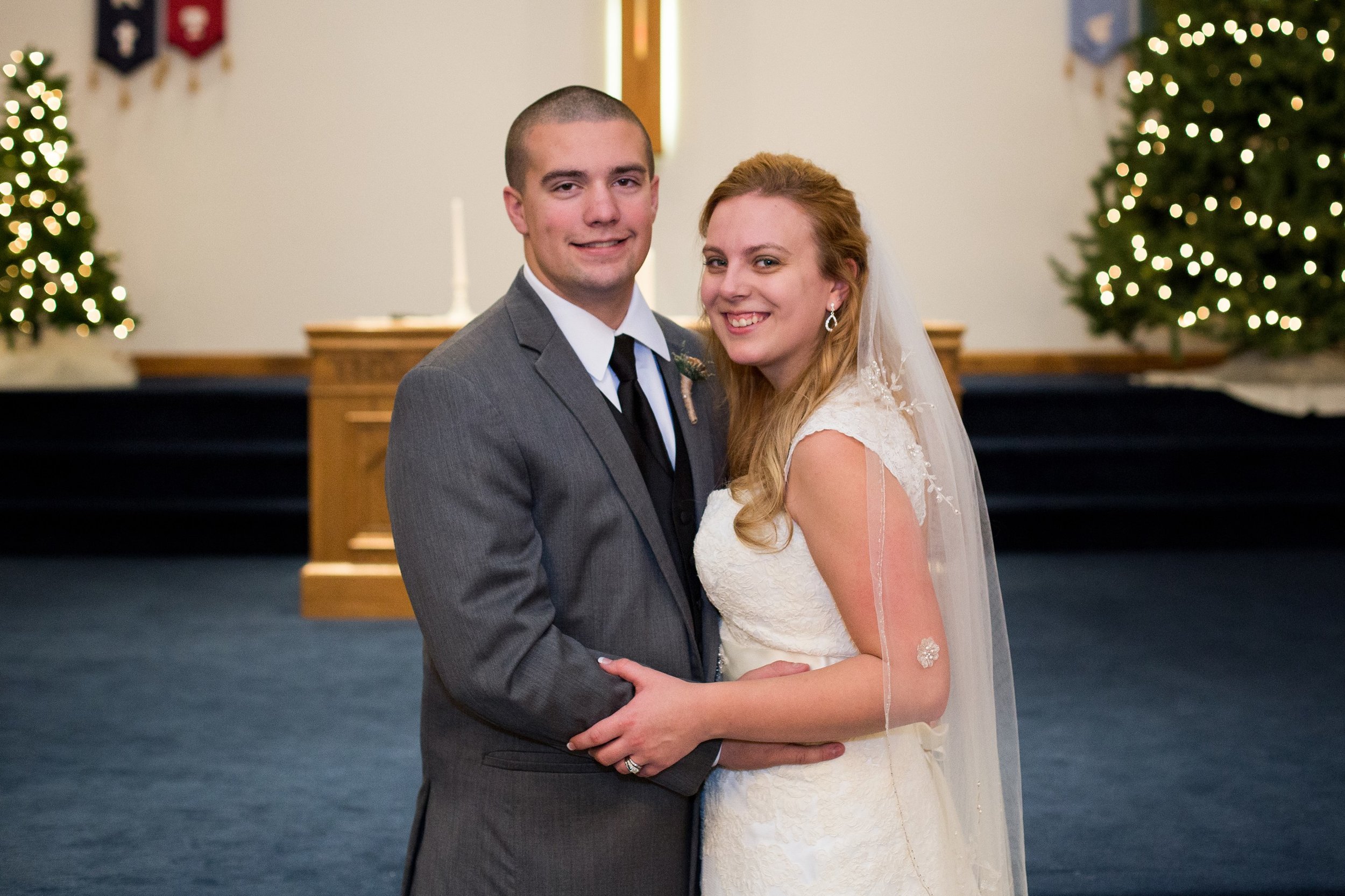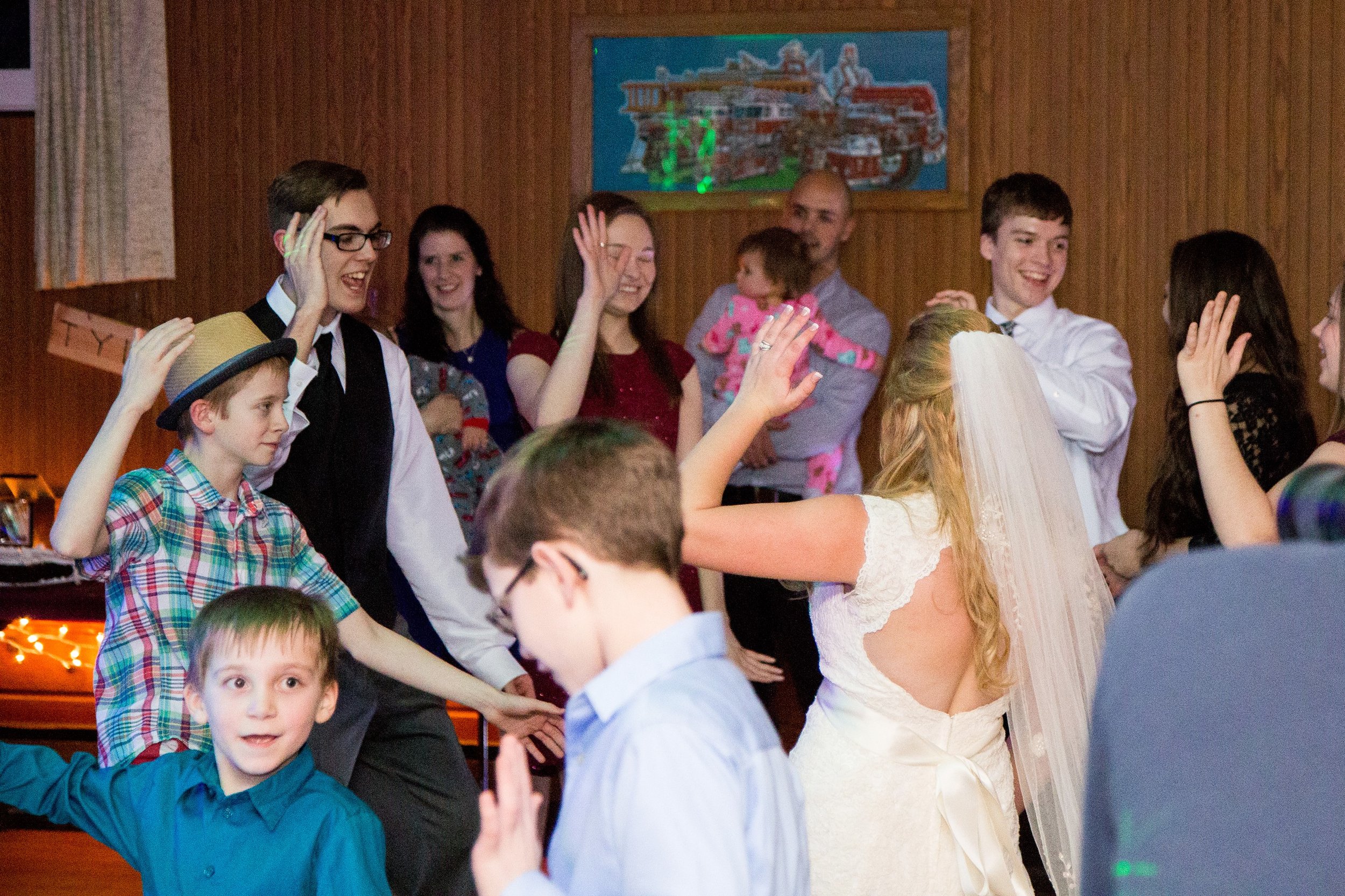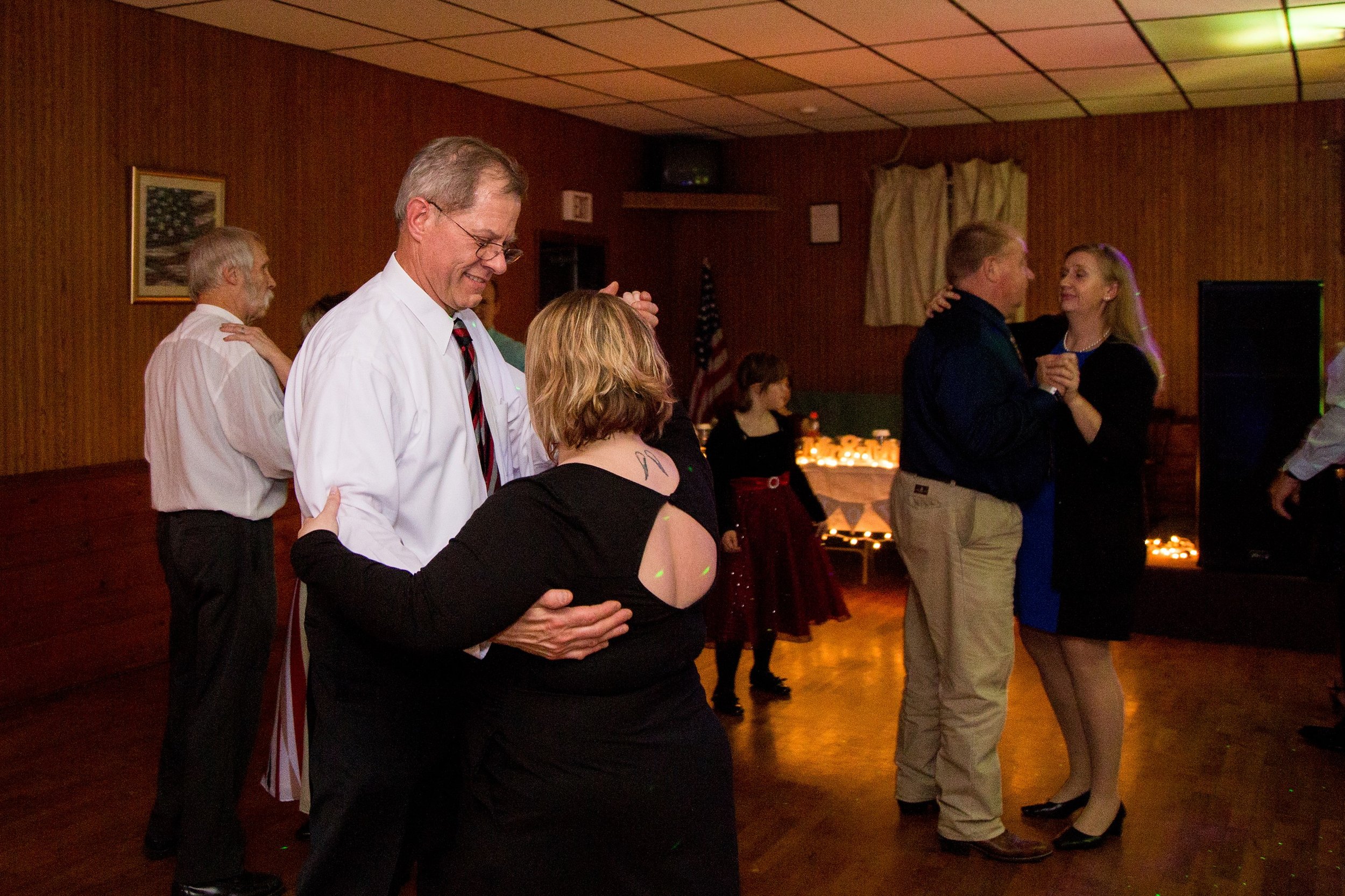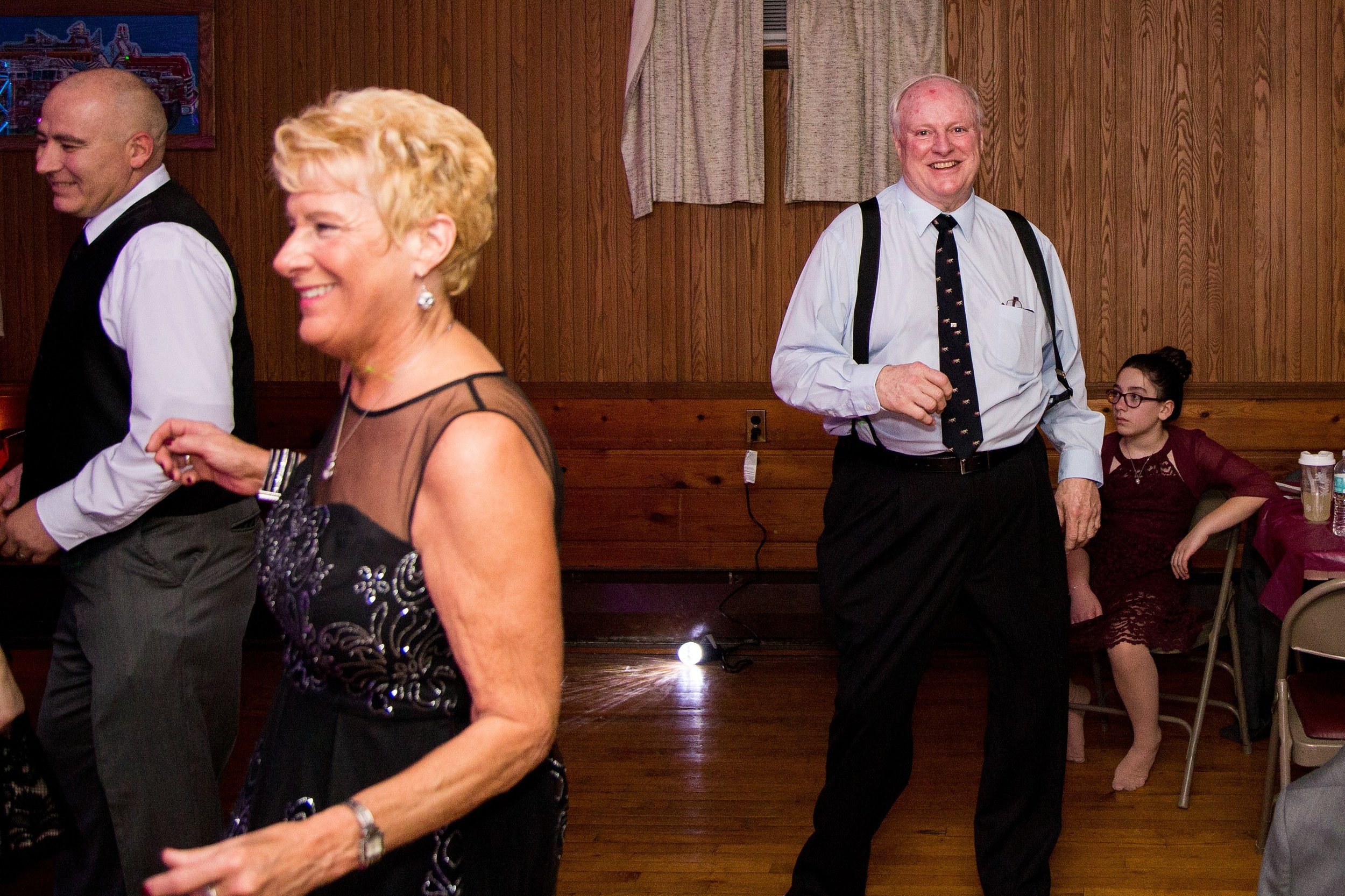 Venues: Warren Alliance Church & Pleasant Social Hall
Hair & Makeup: Family of the Bride
Second Photographer: Tim Lyon
Catering: Family of the Bride & Pizza Hut
Florist: Rustic Sweethearts from Etsy
Pastor: Doug McCracken
DJ: Logan Black, Pitch Black DJ Service